A Yoga, Meditation and Hiking Retreat in Europe
Yoga, meditation and hiking surrounded by and soaking in the magnificent beauty of the Swiss Italian Alps.  Delicious vegetarian food and wonderful company.  Join us in Soglio to be inspired, transformed and in awe!!!
The 12th Annual Retreat is taking place June 14 – 18, 2017
Cost: €895 | Registration Deadline: April 1, 2017
Learn More
Check out our Soglio 2017 Trip Sheet for more details and an overview of the trip: Download Here
What makes this the best yoga retreat in Europe?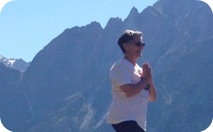 Gail Campanella
"My Soglio is a place of dreams come true.  Magical vistas, magical places, magical people and unimaginable experiences.  Mio Soglio is the best gift I have ever given myself.  Mio Soglio — O Soglio Mio!"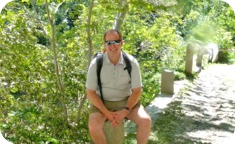 Karl Faes
"How could any yoga experience be deeper or more meaningful than Jody's gentle voice, filled with wisdom and love, in this natural beauty that is breathtaking."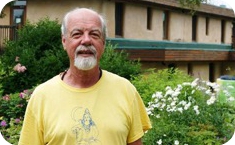 Arjuna
"Each day is full and rewarding. It is a great balance between yoga, hiking and the local atmosphere."

Alan Harmer
"I really loved Soglio this year…I love Soglio every year.  In fact, every year is so different from the others.  The excursions were delightful!!! And, it's my first time doing yoga up in Tombal.  I loved our dinner conversations.  So much of this energy comes from Jody, from her enthusiasm and vitality, and what she offers all of us, as a group and individually."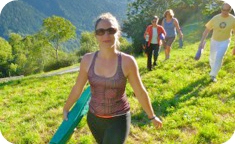 Annie Baldoni
"Soglio — an amazing adventure — gave me insight into who I am and the fact that I am not alone.  I felt such love and generosity from the others and the inspiring beauty of the surroundings.  I would not change one event or experience I had on this trip.  And, I am truly grateful for the opportunity to have accompanied my mother to this story book place."

Patricia Denig
"I arrived, after dreaming of this trip for 3 years, to Jody and Rupert hanging out the window to welcome me.  The incredible vegetarian dishes would outshine any 4 star restaurant.   We even had homemade ice-cream — with hand picked berries.  Best of all was the yoga and meditation at sunrise each day."

Play this short video and listen to Natalie tell you why.
Discover more details about the yoga retreat in our downloadable PDF: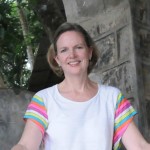 Jody Tull
This is the 12th annual Yoga Retreat in Europe, in June 2017. Each year Jody, owner of Be in Awe Yoga, welcomes participants to Soglio, Switzerland for a one-of-a-kind yoga experience.  Jody leads meditation teaches the yoga classes and facilities Finding Your Voice workshops. Participants must be experienced yogis and in good mental health.
Join us now!
See even more gorgeous photos of past Soglio retreats in our photo gallery on Facebook.
Soglio Retreat Trip Details
Price Includes
Yoga, meditation, hikes and Finding Your Voice workshops
Five star Swiss accommodation
Vegetarian home cooked brunch (restaurant meals are not included)
Vegetarian home cooked dinners (restaurant meals are not included)
Travel Prep Information
Read our Soglio Trip Planning Guide which will give you essential details about the trip, what to pack and prepare, travel arrangements and more inspiration so you're mentally and physically ready to join us. Download Here.
Daily Schedule
| | |
| --- | --- |
| 6:30 am | Morning Meditation |
| 7:15 am | Tea and light snack |
| 7:30 am | Hatha Yoga |
| 9:30 am | Brunch |
| 10:30 am | Late morning/afternoon adventures |
| 4:00 pm | Gentle Hatha Yoga, depending on day's hike |
| 6:00 pm | Dinner |
| 8:00 pm | Meditation |
Transportation Specifics
Zurich Airport to St. Moritz by train, then to Soglio by Post Bus
Alternative routes through Milan or Munich
Details on application – the train ride from Zurich through the Alps, in a glass-roofed carriage, is one of many highlights of the retreat! Book first class on the Glacier Express, to be sure of a good seat. To get the most value, be sure to purchase a week long transport pass, good for trains and buses.
Cancellation Policy
Cancellations must be made by email to Jody@BeinAwe.com
Cancellations within 3 months of retreat will be refunded 90%.
Cancellations after this date will be refunded 50%.
Cancellation 1 month before retreat 10% refund.
Cancellation with less than one month notice – no refund.
Reservations are confirmed upon receipt of full payment.
Payment
PayPal payment address jody@beinawe.com
Call or email Jody with any questions  (US Phone) 1 734 – 213 – 0435 (German Phone) +49 6221 7254344
To pay for the Soglio trip using Paypal or a credit card please click the buy now button below. You will be taken to Paypal where you can finish your transaction on their safe and secure site.
Price includes the following:
All classes, workshops, accommodation and vegetarian home cooked meals  — €895
Reductions available for group bookings – please ask
Payment is due in full at time of booking
For More Information Please Contact Jody
"Look for a little magic hidden behind the morning."