Be in Awe Yoga First Time Ultimate Relaxation Therapy Special!
Ultimate Relaxation Therapy
First treatment at Be In Awe Yoga?
This healing therapy dates back thousands of years and is now available using Dr. Douillard's Life Spa products. Your skin, muscles and soul will benefit from this 90 minute complete relaxation treatment.
Exfoliation, deep cleansing, moisturizing, massage of facial muscles, deep relaxation of shoulders, neck, jaw, arms, hands, legs and feet. You'll leave feeling awake, alive, energized.  Skin glows for at least 1 week.
Regular Price $120.  First time Be In Awe Yoga Treatment $90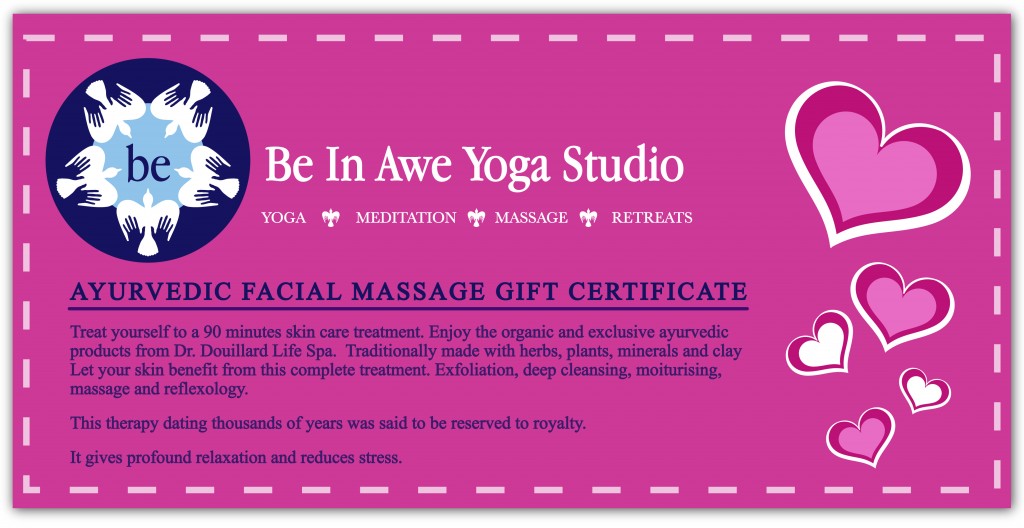 Clicking the image will take you to PayPal where you can pay for this service.
Today's charge, if it's your first Be In Awe Ultimate Relaxation Treatment is $90.  Call Jody to schedule your appointment 734-213-0435.
Contact Us for More Information